"Tree Lines" is a 42″ x 60″ is a mixed media work with acrylic paint and handmade paper. It is framed in a simple stained lattice. This imaginary landscape came from the idea of dripping painting on a canvas. By layering the lines and using contrast in the leaves, a sense of depth was achieved, much like looking into a grove of trees. The analogous colors of green and yellow help to unify the piece and the green fallen leaves echo their green above. The images of larger leaves in the background are the result of first collaging leaf-shaped handmade paper to the original surface and then painting over it. That way the background becomes one with the foreground.
Art ID: 5445cf6929f8f509
More From the Artist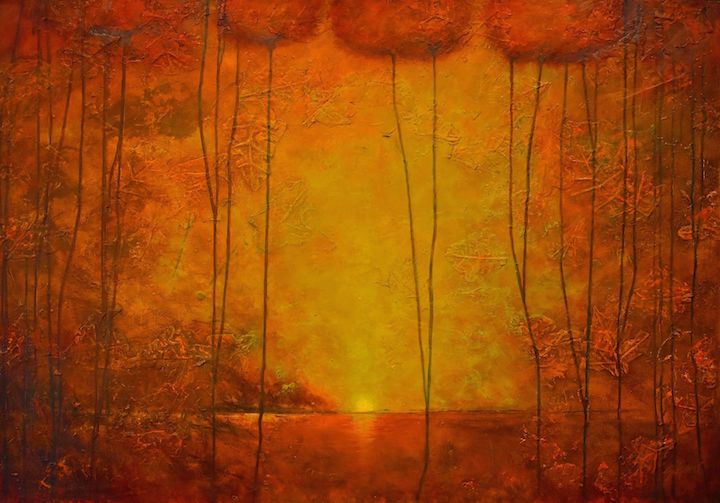 Artist
Member Since: June 4, 2019
I am a retired art professor from the University of TN at Martin. My paintings are executed in oil and acrylic. Themes include imaginary landscapes, Native American mythology, and personal archetypes. I also paint for children's rooms and nurseries
Contact Artist
Complete the form below to send a message to this owner.