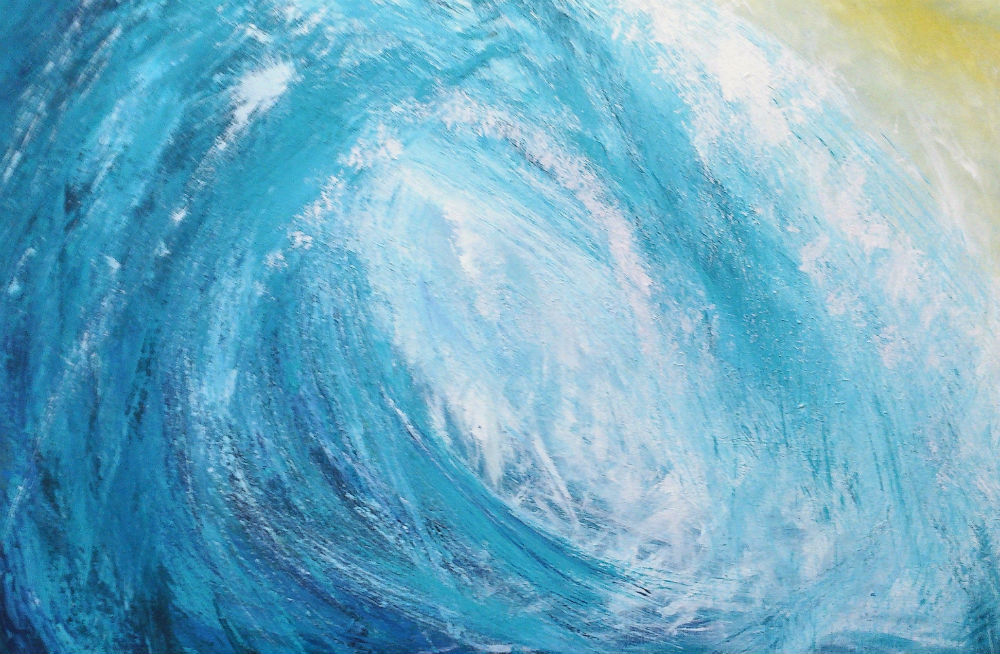 A stunning work from the heart. Beautiful teals and white transform with much texture into a crashing wave, movement, emotion and inspiration.
This has been produced using professional heavy body Golden Acrylics on Winsor and Newton canvas board, therefore it can be framed to suit your naked wall. Perfect, enjoy and be inspired….
Art ID: 88454c4edba67b17
Artist
Member Since: January 25, 2015
I am an artist, covered in paint, and overflowing with ideas. My most favourite subject to paint is the sea, but I couldn't live further from it in land-locked Nottingham, UK. I taught myself everything I know, and now I am lucky enough to have my own studio and adjoining gallery which are my sanctuary. On the floorboards one is very likely to find oil paint, or acrylics splattered carelessly as I zone out at the easel. My work is free-forming, just like me, and I love to depict dramatic seascapes and landscapes, whilst focusing on the raw and sheer beauty of space and nature. That's my thing.... I am totally inspired by my ramblings in the hills, wanderings around the coast, and travelling the world in my big blue booties. Am I Happy Soul? Why yes, if someone connects with my work that is all I could ever wish for.... I do feel very lucky as my work has made it to all sorts of places from the Falkland Islands, to New Zealand, San Francisco to Surrey. I wish I could fly with it in the packaging too!
Contact Artist
Complete the form below to send a message to this owner.