Sunset Over The Canal
£345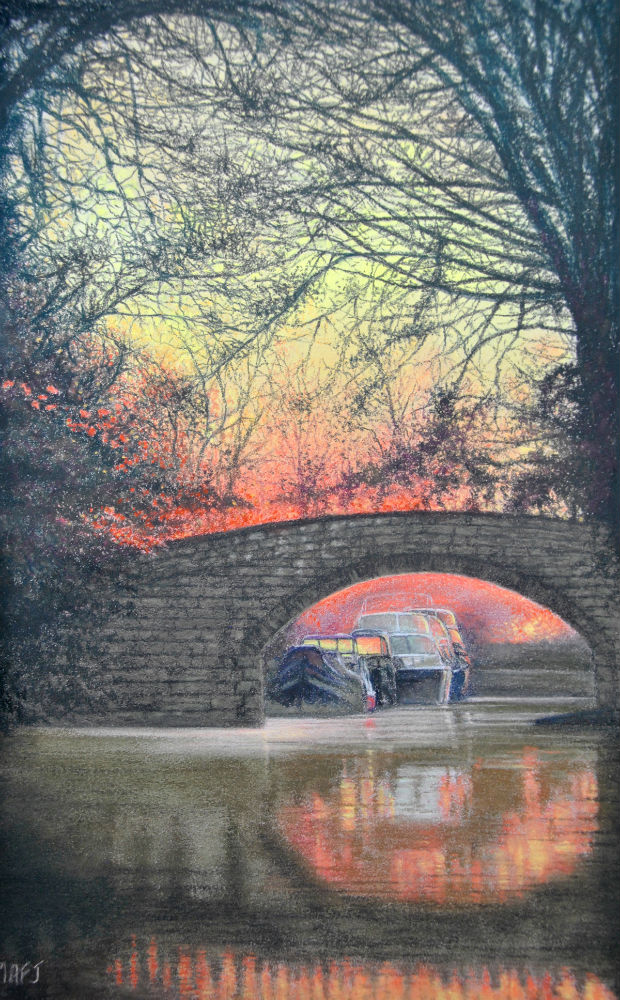 This is my latest work – just imagine it on your wall! The image, from a photo taken in Yorkshire, captured my imagination with the striking reflection of the sunset on the water. It is sold framed and delivered by courier to avoid damage. Quality and satisfaction assured.
Artist
Member Since: December 23, 2015
I am a retired vet who has become a pastel artist. I was introduced to pastels as a teenager by a friend of my father's and in fact I still have my first set of pastels. I have completed a large number of works in the past 15 years, many of which can be seen on my website. I work from photographs and undertake commission work as well as create artwork in a wide range of subject matter. My commission work has a guarantee of satisfaction . Detail is of importance to me and each work takes 20 to 30 hours to complete. I admire the work of many artists including the Impressionists, David Shepherd, Simon Coombes, Rolf Harris and many of my contemporaries. I have exhibited widely within Herefordshire and have work currently at Sable and Hogg in Brecon.
Contact Artist
Complete the form below to send a message to this owner.