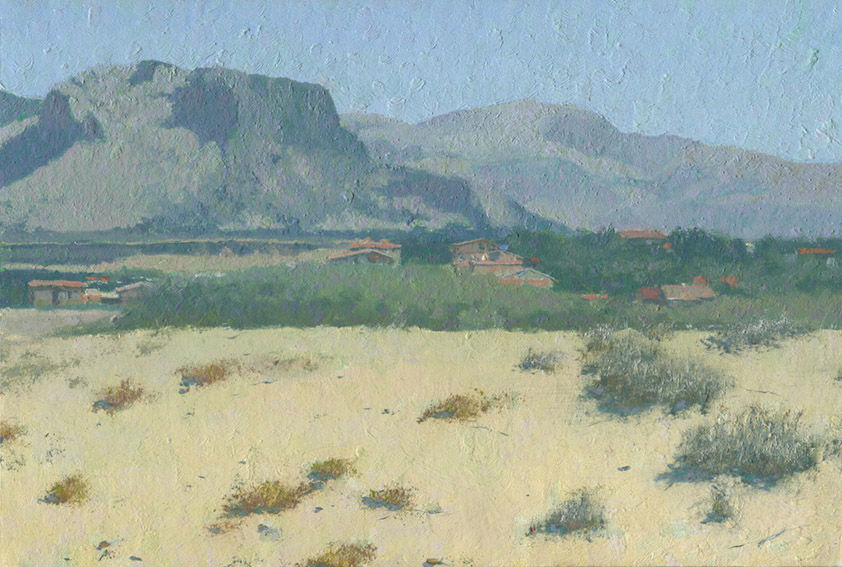 Why, it's hot at the Sicilia in August! To do something there in the high point of the day is a great way to lose weight. But I had only a week and so much didn't want to lose time! That's why I ventured to paint a study in the middle of the day at the beach. I snaffled a beach umbrella and settled under it. Wet Italian children ran up to me and joyfully pointed by the finger in my study. Big black bugs emerged from the sand and dived under my sneakers. Likely they also were searching for a cover from the sun.
And then the siesta came! The beach became empty. From the café came a man in sunglasses and took my cover back. I had to pack up too.
Art ID: 52754e2814dad7d1
Artist
Member Since: February 16, 2015
Recently I've been interested in the question: how to paint so that the painting would give such strong feelings as the music of Bach or Schnittke? It is the problem I try to solve when I paint my pictures – how to fully express with paints the things that give rise to my emotions. How to express the full variety of these feelings turns out to be what is most difficult. It can be silent contemplative joy, nervous waiting or union of beauty and dramatic effect. That's why beauty and convergence with nature for me are only some of the means of expression and the revelation of the image. Have you noticed how weather influences your mood, how objects hold memories about what they were associated with, how the world around us influences our emotions, senses, feelings? Compare your mood when warm sunbeams wake you up with when the whole sky is clouded over and rain is pattering on the windowsill. In this sense nature is a splendid figurative method. All I have to do is use it right and to combine it with all the other, no less significant expressive methods, that I control, which will help me to convey exactly what I want to share. I want to deal with such paintings, in contact with which a wave of searing pain will rise to the throat or feelings of joy or peace will overflow; that a viewer, seeing my picture, will live through it with me as its author and performer.
Contact Artist
Complete the form below to send a message to this owner.