Poppies In Long Vase (Sold)
£75
This artwork has been sold.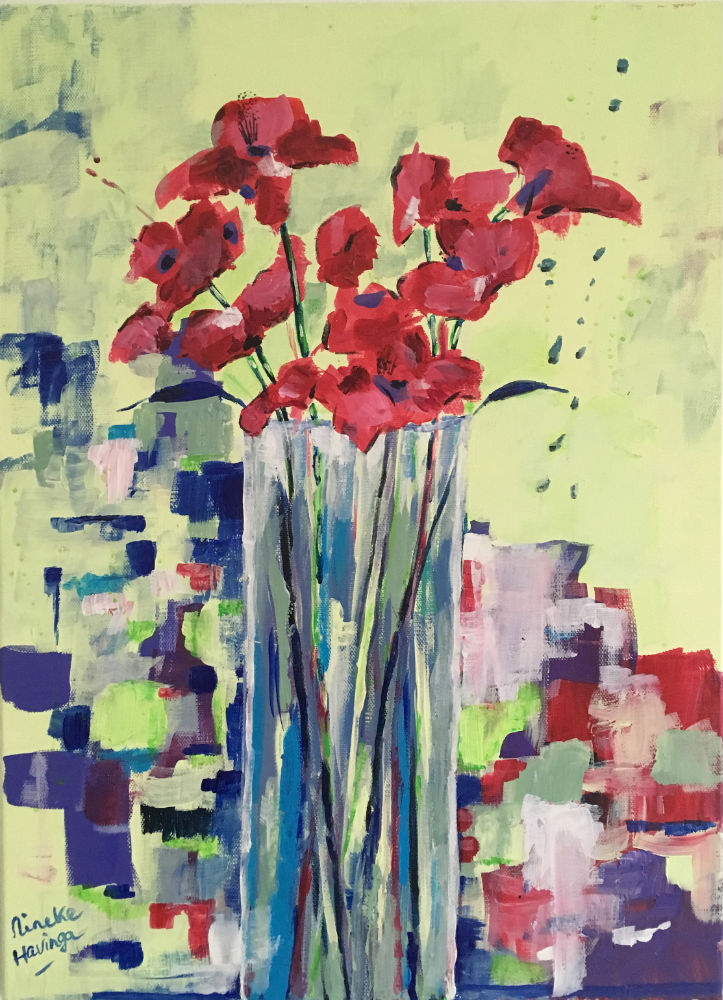 This is my second painting with poppies, this one is more abstract. The red and the blues go very well together. It is a very lively painting which will look lovely in any room.
Comes with the certificate of authenticity and signed and dated at the back. The sides are painted to match the colour and the painting is varnished for protection and durability and ready to hang.ewe
Art ID: 3865731edc44818c
Artist
Member Since: May 7, 2016
In my free time I love to paint. It can be any subject, but the end result will be colourful and often abstract. I try not to be too literal in my presentations, so that people can follow their imagination. I am happy to do commissions as well. I was born and brought up in the Netherlands, but have lived now for 20 + years in the UK. My passion for painting started actually when I moved to England. The beautiful landscape inspired me to start with watercolour, but I slowly moved to acrylics, which is a very versatile medium. It dries quickly, which I use to go over the painting again, adding new colourful forms and shapes. I work in general from images in my head, but also use photos for the initial idea of my painting, which will develop entirely into a new, mostly abstract artwork. I like to paint with a lot of colours and acrylic mediums to create a textured, lively and interesting painting. My studio is my creative haven, with all my paintings around me to inspire me for more work!
Contact Artist
Complete the form below to send a message to this owner.