Orchards Of Puglia I
£280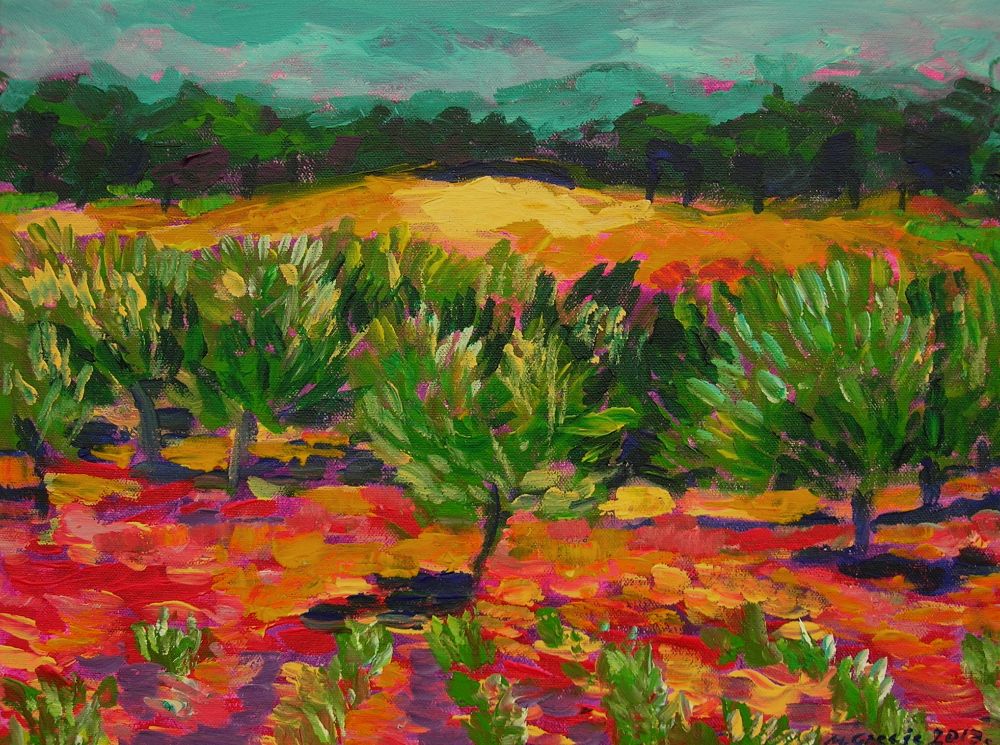 I came across a story from 2015 of farm fields of old olive trees in Puglia, Italy, endangered by the ravaging bacterial disease threatening to destroy what is a landmark of the whole area and cultural heritage. Many trees are hundreds of years old, some dating back to Roman times. The struggle continues, and with my passion for olive trees and orchards that I depict often in my artworks, I am adding my small contribution to raise awareness of this problem. Painting is on a deep edge canvas painted on the sides. Dispatched unframed and ready to hang, with my Certificate of Authenticity included.
Art ID: 595b4cf40f354af
Artist
Member Since: July 16, 2018
Born in Belgrade, Serbia in 1968. 1999. - MFA from the University of Arts, Faculty of Fine Arts in Belgrade, Serbia. Exhibited in Serbia, Greece, Montenegro, UK... My artworks are in over 150 private collections in USA, Australia, UK, Belgium, France, Switzerland, Portugal, Canada, Serbia, Italy, Singapore. I live and work in Swansea, UK.
Contact Artist
Complete the form below to send a message to this owner.