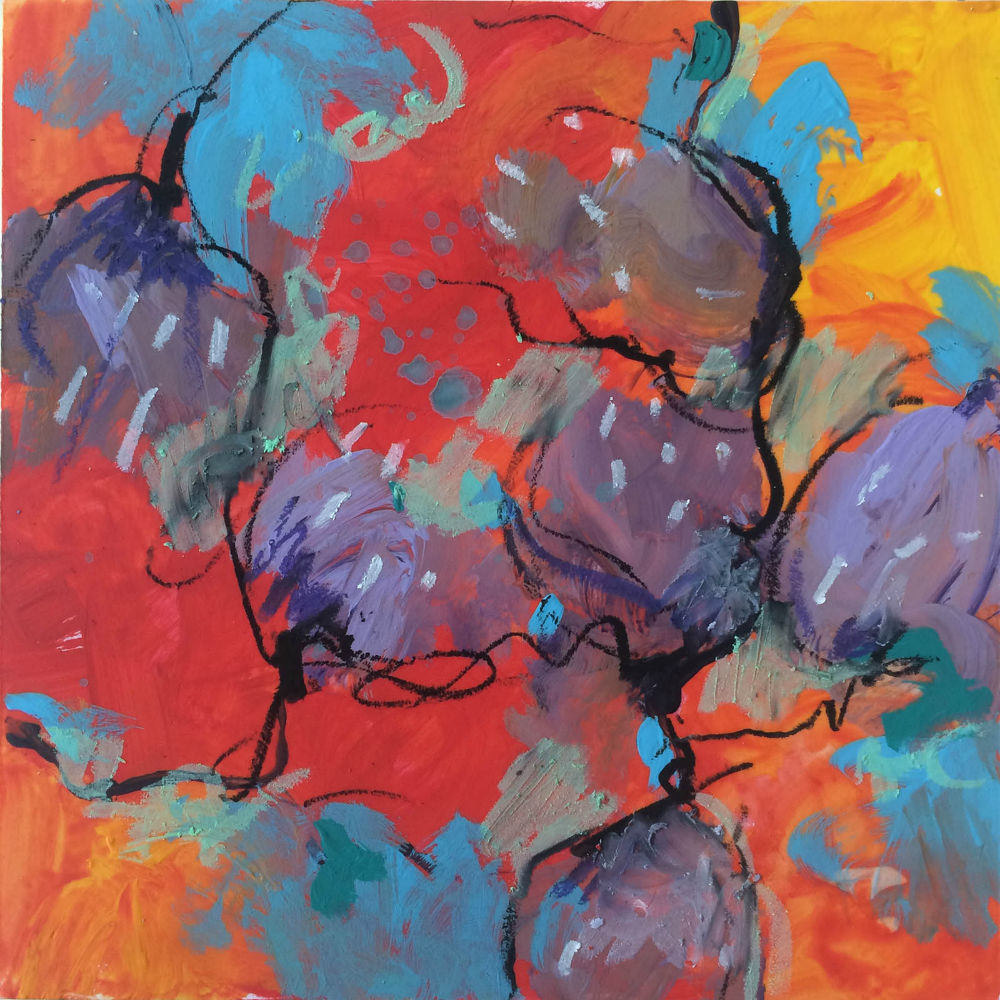 This small painting is part of a series of paints in which most of the subject, often trees or flowers or branches, it is important to the aesthetic appearance, the color rendering, the textures, the signs and scratches on the surface, the use of medium different as acrylics, oil pastels and charcoals.
Each painting, made on forex told PVC panels, typically used in graphics for its strength and lightness, is finished with transparent varnish, signed on the front and back with certificate of authenticity.
Questo piccolo dipinto fa parte di una serie di pitture in cui più del soggetto, spesso alberi o fiori o rami, è importante l'aspetto estetico, la resa dei colori, le textures, i segni e i graffi sulla superficie, l'uso di medium differenti come gli acrilici, i pastelli ad olio e i carboncini.
Ogni dipinto, realizzato su pannelli di PVC detto forex, utilizzato solitamente nella grafica per la sua robustezza e leggerezza, è finito con vernice protettiva trasparente, firmato sul fronte e sul retro con certificato di autenticità.
Artist
Member Since: July 1, 2014
I was born in San Gimignano, Italy , in 1955. I studied art and architecture in Florence before starting my job as graphic designer and fine art painter. Through my work I want to analyze and represent relationship between colors, shapes and textures and how I can apply to my preferred subjects: landscapes and human figures immersed in their world. Through the filter of my work observers can therefore grasp the point of view of my own , but they are also free to interpret the subject as they please , so participate in the re-creation of the work perfect. Ultimately with my colors , my drawings , the shapes that I paint I suggest a possible interpretation of reality, mine, but the case remains open to the infinite possibilities of the personal experience of each. The ideas Each painting has its own history and its own staff gestation. Everyone can contribute to the initial spark , a picture , a phrase, a music. Before starting I spend much time thinking about the overall design of the new table, the patterns of colors to use , what to emphasize and what to leave in the background. Generally I take a lot of notes , sketches I do , I feel the colors, shadows, scompongo the subject in portions then recompose otherwise , schematically various compositions . This whole process can take days or weeks but when it's time to paint the work is spun down without a second thought . The materials Works on paper. Using watercolors on handmade paper with cotton rags , is a beautiful card , imported from India , heavy and wrinkled, with a strong personality that requires much attention and experience to master it . Works on canvas. Acrylics allow me to work in a manner similar to watercolors on surfaces other than paper and I guarantee you great freedom of expression .
Contact Artist
Complete the form below to send a message to this owner.