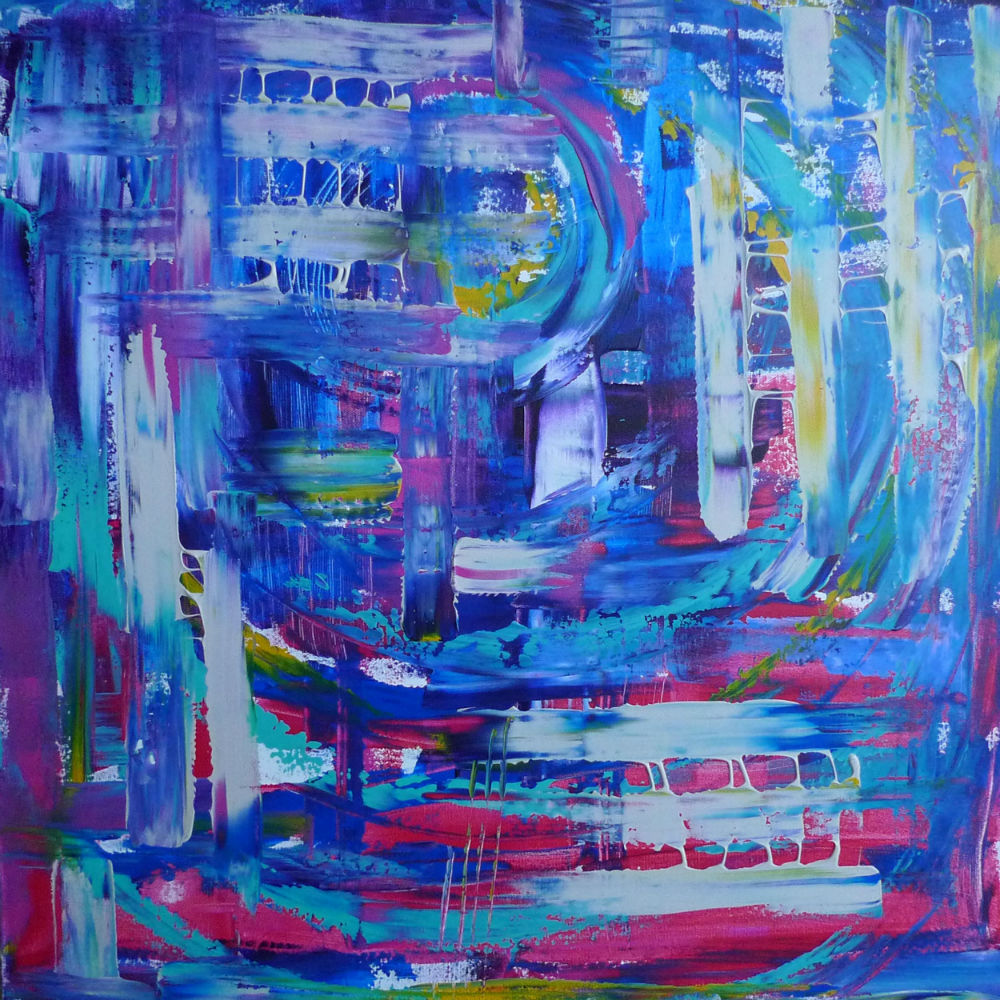 An original intuitive abstract painting. I let the viewer create their own story for a painting. What do you see? What do you feel? What you see is the truth, let your imagination run wild without being given direction.
Painted edges giving the painting a contemporary finish. Ready to hang.
I use the highest quality acrylic paints and combined techniques of palette knife, brushes, scrapers.
Each painting is carefully packaged by me.
Art ID: 4445506e6cc0f921
Artist
Member Since: March 16, 2015
My art is an extension of myself, an exploration of self. A way to express my emotions and depths through colour and creation. Writing a story without words. Starting with a blank canvas I have no preconceived ideas of the end result. Not knowing the outcome, not aiming to create a certain style or look but allowing myself paint and create naturally through intuition. My paintings are diverse as mood, weather and music can affect my technique. I love using bold colours and heavy layers which add dimension so when the painting is viewed from various angles you see different forms and the painting takes on a different perspective. Adding texture, free flowing layers of colour, spontaneous movements and techniques resulting in an ever changing canvas. My paintings are a journey which I let the viewer create their own story. Interpretation is in the eye of the beholder. What the viewer sees is the truth, their truth.
Contact Artist
Complete the form below to send a message to this owner.