This artwork has been sold.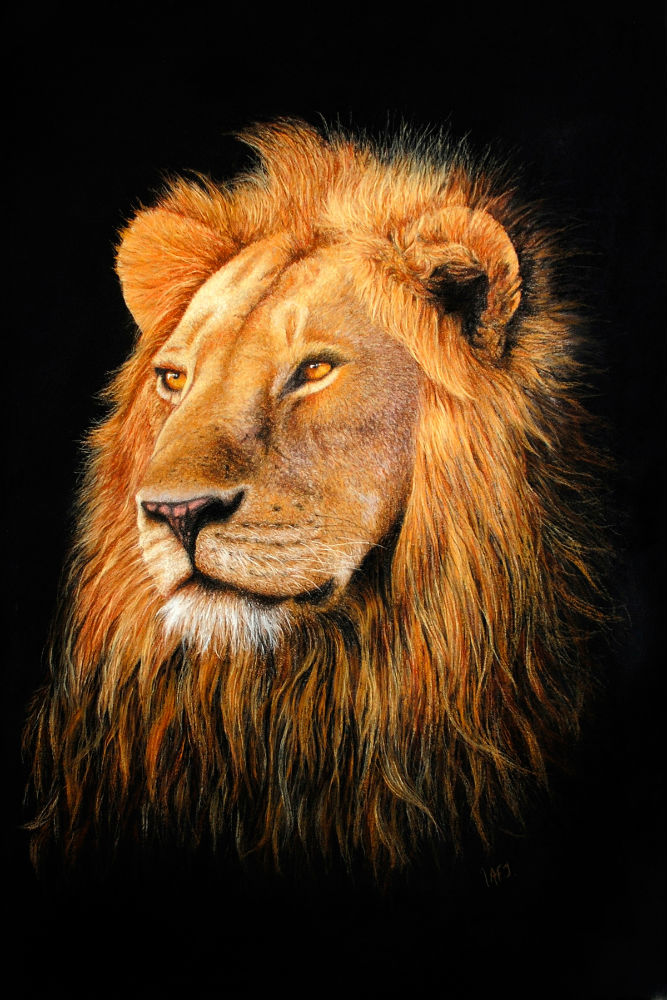 This stunning photograph created by a colleague caught my attention and I just had to reproduce it in pastel. The detail of the mane, eyes and coat, and the dark background make for a striking artwork. Created using soft pastel and pastel pencils on Art Spectrum Colourfix paper. Sold framed and delivered to your door by courier to prevent any damage.
Art ID: 22456eeec40392cf
Artist
Member Since: December 23, 2015
I am a retired vet who has become a pastel artist. I was introduced to pastels as a teenager by a friend of my father's and in fact I still have my first set of pastels. I have completed a large number of works in the past 15 years, many of which can be seen on my website. I work from photographs and undertake commission work as well as create artwork in a wide range of subject matter. My commission work has a guarantee of satisfaction . Detail is of importance to me and each work takes 20 to 30 hours to complete. I admire the work of many artists including the Impressionists, David Shepherd, Simon Coombes, Rolf Harris and many of my contemporaries. I have exhibited widely within Herefordshire and have work currently at Sable and Hogg in Brecon.
Contact Artist
Complete the form below to send a message to this owner.