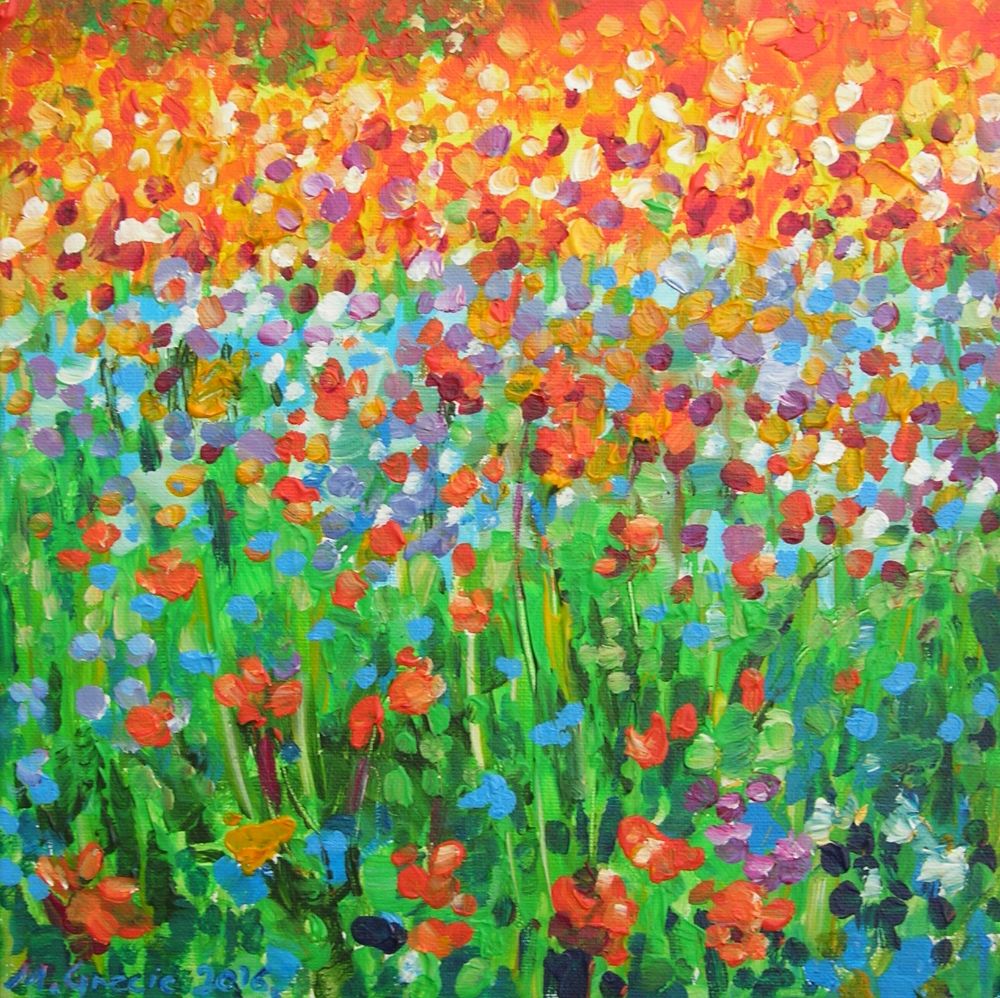 Painting of wild flower meadow made in warm green, orange and blue.
It is painted with acrylic paints on a deep edge cotton canvas painted on the sides and it is ready to hang. It is dispatched unframed with Certificate of Authenticity signed by the artist.
Art ID: 1205b4cf2d47faf1
Artist
Member Since: July 16, 2018
Born in Belgrade, Serbia in 1968. 1999. - MFA from the University of Arts, Faculty of Fine Arts in Belgrade, Serbia. Exhibited in Serbia, Greece, Montenegro, UK... My artworks are in over 150 private collections in USA, Australia, UK, Belgium, France, Switzerland, Portugal, Canada, Serbia, Italy, Singapore. I live and work in Swansea, UK.
Contact Artist
Complete the form below to send a message to this owner.