The Fruit (Fruit) (Fruit) Series 1
£130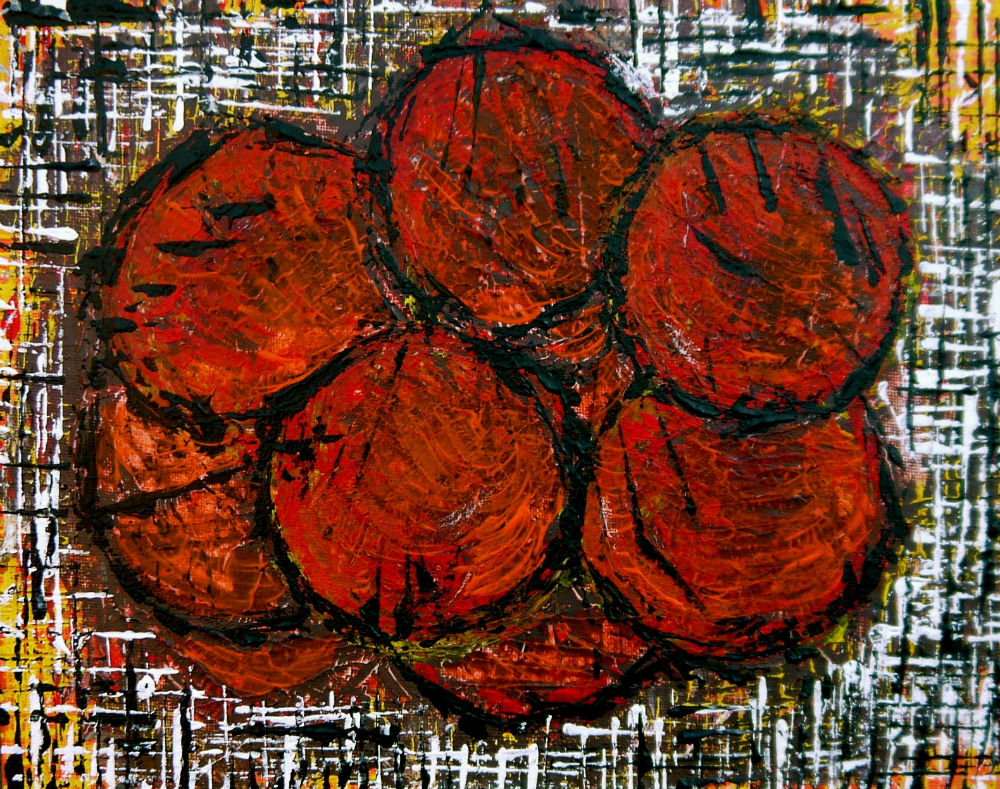 Orange – A set of 3 paintings from the series 'The Fruit (Fruit) (Fruit)" The pieces can be purchased together or individually.
Vibrant colours, beautiful textures and overlapping strokes with depth.
Acrylic on Linen board.
All my ART comes with a Certificate of Authenticity.
Photo images are as near as possible to the actual colours of the artwork. Please note they may be affected by computer settings.
Art ID: 3215534dc7ee6747
Artist
Member Since: April 20, 2015
My paintings draw instinctively from my memories and experiences, each one a unique representation of a precise moment or feeling, however fleeting, that has stayed with me, locked in, waiting to be remembered. When I paint it is as if I enter a trance, akin to meditation, a beautiful, serene and spontaneous place full of colour and texture allowing me to explore the past from the present. While each piece is a personal memory for me, I hope the viewer will see their own stories and make their own associations through each painting.
Contact Artist
Complete the form below to send a message to this owner.