She Said She Worked In A Cabaret Singin'duets With An Owl
£140
This artwork has been sold.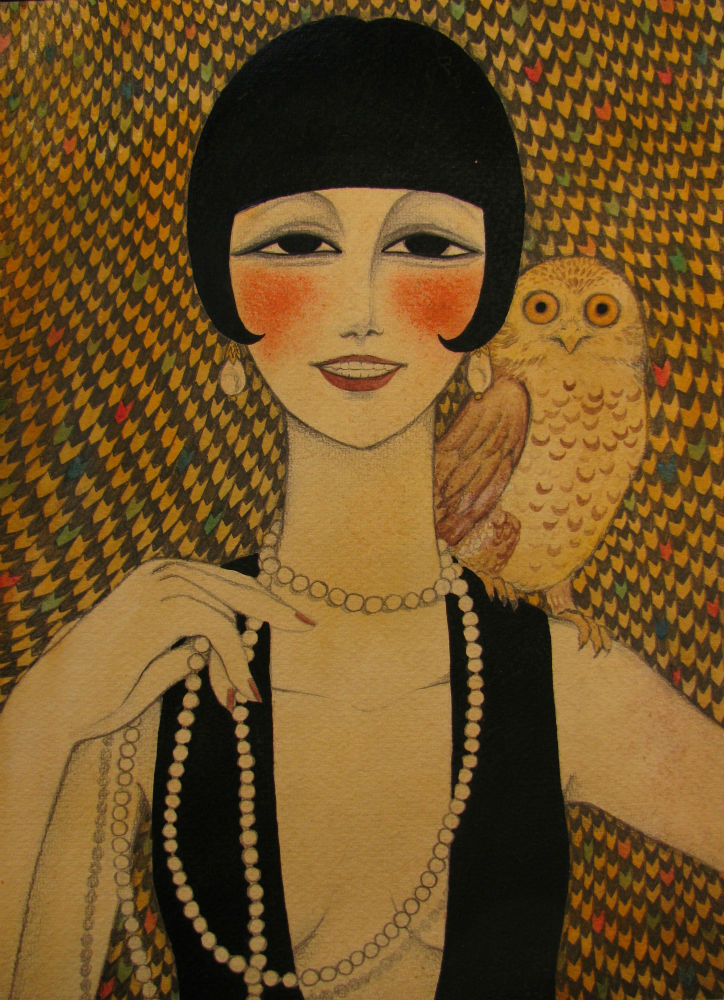 This girl, at night, is a singer in a cabaret. How can she sing duets with an owl?? Who knows? I love her charming Roaring Twenties style!
This painting is made with watercolours, acrylics and pencil on high quality 300 gsm Fabriano 50% cotton paper. Comes unframed.
FREE SHIPPING: My artworks are carefully packed and shipped worldwide via Poste Italiane.
Art ID: 404553f450634d94
Artist
Member Since: January 23, 2015
Born in Siena the 14th of August 1982, I'm a self taught artist; I deal mainly with painting and mail art, but recently I discovered sculpture, graphics and both analogic and digital photography. My favourite media are acrylics, watercolours and self produced pygments, but also found objects, recycling materials and old '30s magazines. I love painting on wood boards because I can paste and nail down there anything, from my old dresses fabrics, to old boots' leather and personal photos, in order to add a more intimate and personal meaning to my artworks. On my artworks's back I often put collages, fabrics and photos, so that the B-side is often as interesting as the recto. I'm the co-founder of the Artistic and Cultural Collective "Non cresco più", which promotes artistic and charitable events. I'm art director at "Casa Là - Farm Gallery", a free and independent gallery fot underground artists. My works have been shown in several italian and international exhibitions and feature in many private collections.
Contact Artist
Complete the form below to send a message to this owner.