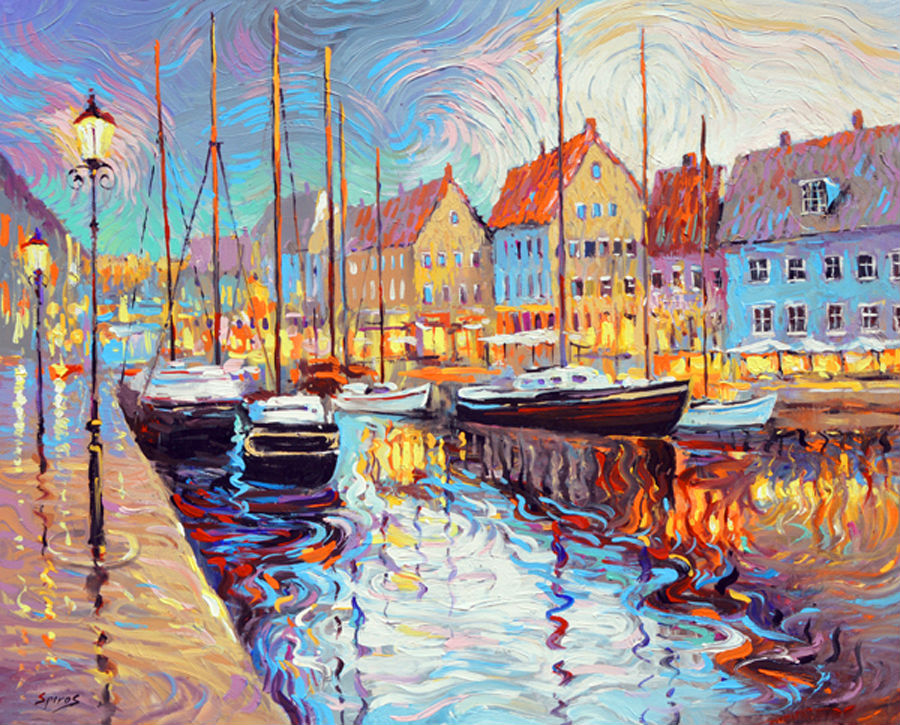 Evening reflection
Palette Knife Oil Painting on Canvas by Dmitry Spiros.
Size: 24″x32″ (60x80cm)
The original painting is sold, this painting is Recreation of an older painting.
*Note – painting are sent in a roll.
– Description: impressionist artwork "Evening reflection".
– Size: 24″ x 32″, 60 cm X 80 cm
– Medium: oil, palette knife, canvas
– Signed and dated on the front and back by the artist
I onl y use the best professional ARTIST GRADE canvas and paint so you can always be assured you are getting a gallery quality piece.
Year of Work: 2015.
Painting come with COA
GALLERY VALUE 3100$
A certificate of Authenticity signed and dated by the artist will be included in the package.
PAYMENT METHODS:
* PayPal
Shipment will be made within 5 business days after payment is completed. When making payment, please remember to confirm to me your shipping address and provide me with your telephone.
Standard shipping method is by UPS Worldwide Express.
Art ID: 12655bbd4010403f
Artist
Member Since: July 31, 2015
I'm an artist Dmitry Spiros. Inspiration and Love lays of each my paintings.God gave me the opportunity to draw pictures. I'm happy being able to draw pictures. was born in Tashkent, November 11, 1971, in one of the former USSR republics. currently resides in the popular resort city of Cancun, Quintana Roo, Mexico. The subjects of my paintings are mostly city scenes, genre paintings, the sea, flowers, and portraits. Most of paintings are created using the medium of the palette knife, oils, and acrylic paint.
Contact Artist
Complete the form below to send a message to this owner.